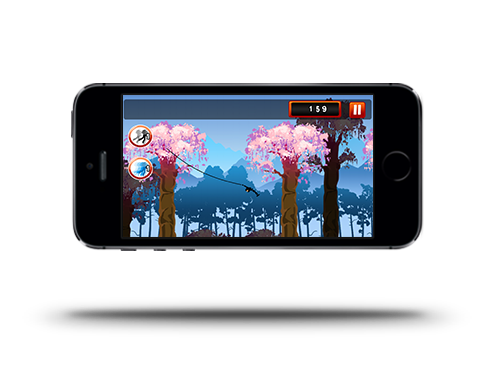 Super fun to play!
Swing funny Ninja ragdoll from one cherry tree to the others. Tap a tree to throw a rope, tap again to free fall, tap once again to throw Your rope and swing on the tree. Try to reach the landing zone. Play as much levels as You can – up to 20!
Awesome – try this app now on your iPhone!

The Final Result – gameplay of Crazy Ninja Rope Swing
If you like this project, please take a second
to share with the world so Crazy Ninja Rope Swing app can grow!