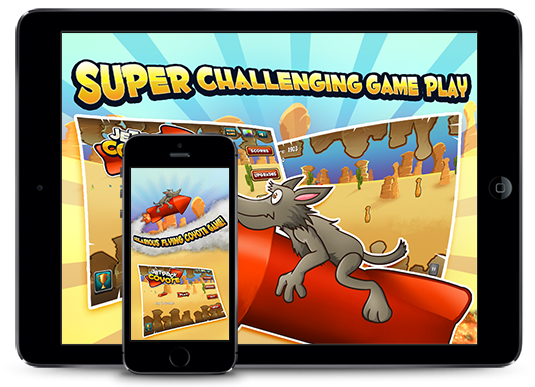 Watch out for wild coyotes. There are rocket fueled coyotes ready for crazy flight.
Fly some wild coyotes through canyon and try to avoid obstacles. You can collect coins and power-ups during your journey to set awesome high scores. Play as Willy, Max, Tiny or Roxy. Try them all!
Top features:
• Super challenging gameplay
• Endless run
• 4 cool characters
• Power Ups
• Leader boards
• 40 different achievements
Coming soon!

The Final Result – gameplay of Jetpack Coyote Tap
If you like this project, please take a second
to share with the world Jetpack Coyote Tap app can grow!